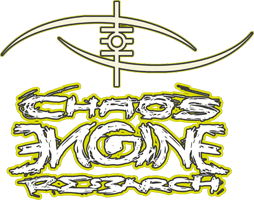 The Legend Written by an Anonymous
Spirit of Silence
OUT NOW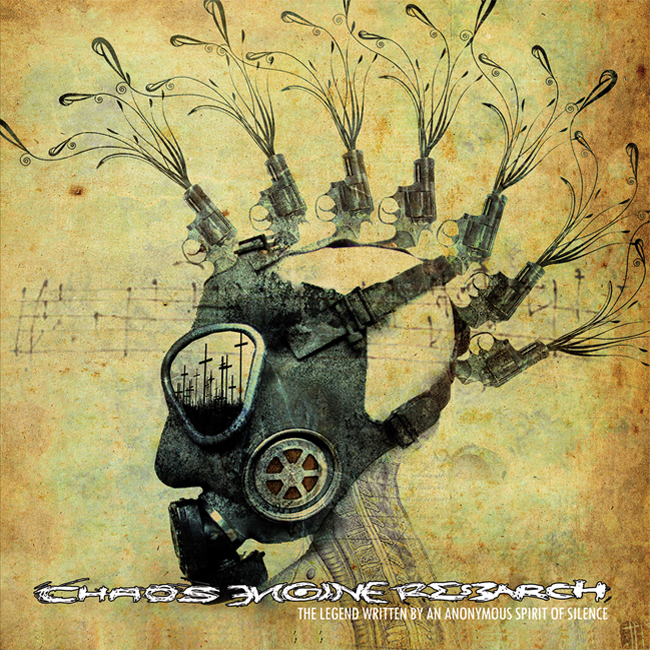 - CONCERTS -


- MERCHANDISE -
- OFFICIAL MUSIC VIDEOS -
- PRESS RELEASES -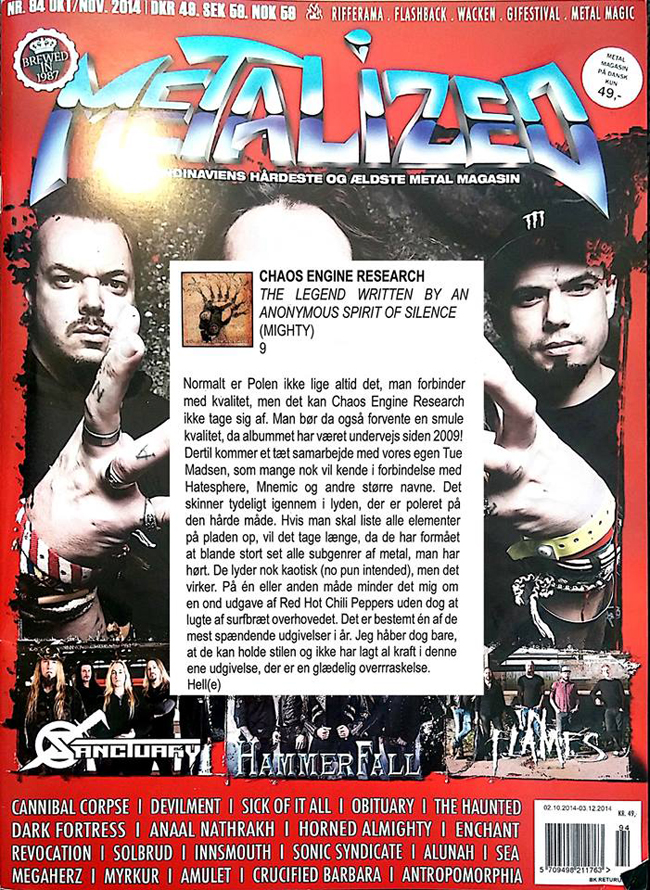 Duński magazyn muzyczny Metalized w swojej recenzji dał nam ocenę 9/10 pisząc, że "Legenda..." "to zdecydowanie jedna z najbardziej ekscytujących płyt tego roku".

Metalized - Danish music magazine in a review gave us an assessment of 9/10, writing that "Legend ..." "is definitely one of the most exciting albums of the year".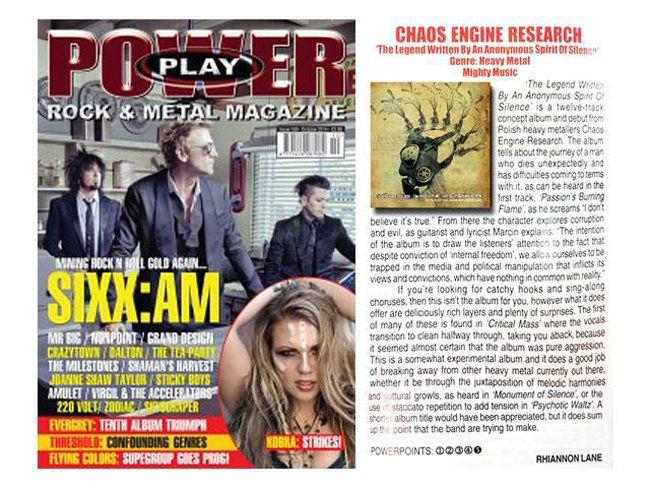 Angielski magazyn Power Play napisał w recenzji ,że "Legenda..." pełna jest "smakowitej ilości warstw oraz jest pełna niespodzianek". Mówią też, że "jest to album nieco eksperymentalny, który robi dobrą robotę, poprzez odróżnienie od innych dostępnych obecnie ciężkich, metalowych produkcji".

English Power Play magazine wrote in their review that "Legend..." is full of "delicious rich layers, and plenty of surprises." They also say that "This is a somewhat experimental album and it doeas a good job of breaking away from other heavy metal currently out there.".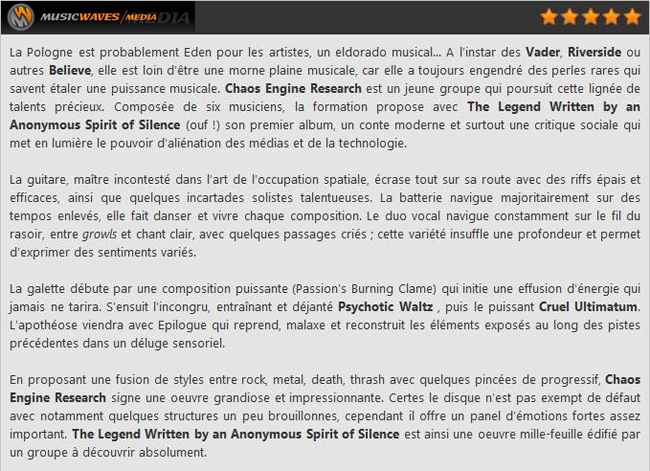 Recenzja z francuskiego portalu Music Waves. Dali nam 5 gwiazdek na 5 możliwych. :)

Review of the French portal Music Waves. They gave us 5 stars out of 5 possible. :)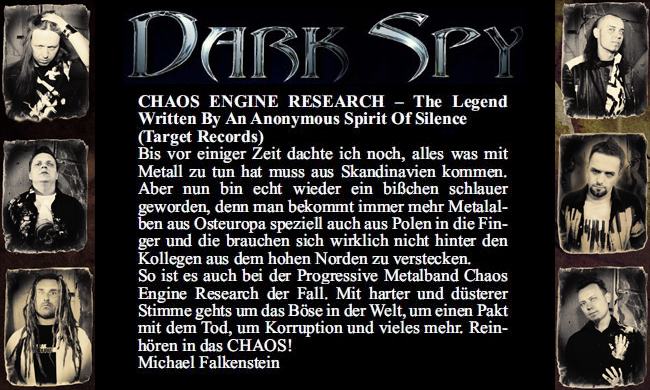 Recenzja albumu z niemieckiego magazynu Dark Spy. Napisali, że przed wysłuchaniem "Legendy..." zastanawiali się czy metal zawsze musi pochodzić ze Skandynawi ? - ponoć jednak nie musi. :)

Album Review from the German Dark Spy magazine. They wrote that before listening to the "Legend..." They wondered whether the metal always has to come from Scandinavia? - However apparently does not. :)
- PUBLISHERS -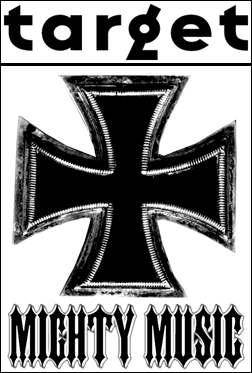 - MEDIA PATRONS -
- Chaos Engine Research 2015 -